Mosaic tile – 2013 Garezera 3×3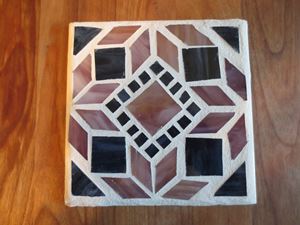 One of several tiles made during this summer's 3×3 in Michigan.
I need examples to demo on (so i don't have to demo anything on a students' work), so I end up with a couple of these a year. I don't think I photographed the smaller one I did (but i gave it to my mom, so maybe i can get a picture of that one from her).